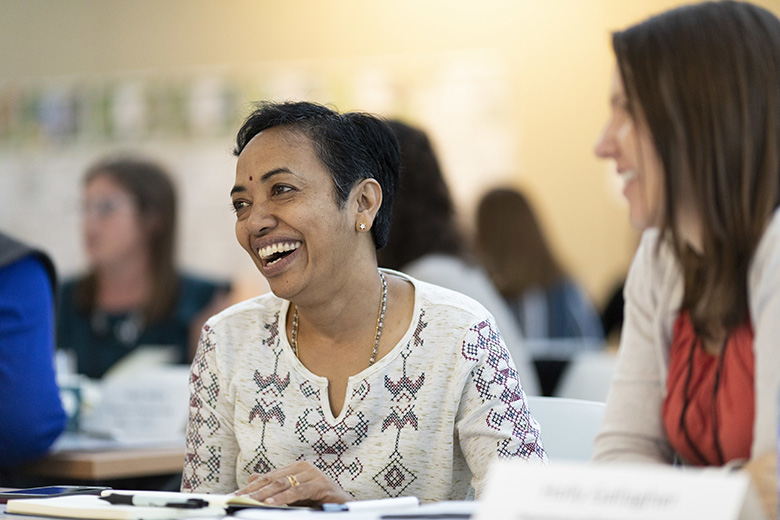 I strongly believe that if you are a good teacher, you will be good at research. Both teaching and research are creative activities. You have to be really creative in telling a story in order to be successful at both.
Professor
I came to UGA in 2015. The collaborative atmosphere, beautiful campus and opportunity to contribute and grow are some key factors that drew me to UGA. Also, Athens is just an awesome town.
As an associate professor, I study the interaction between the immune, nervous and endocrine systems, and my research has implications for both human and animal health. I teach histology to freshmen in the D.V.M. program, co-direct an online pre-veterinary anatomy course and direct a student exchange program between UGA and Tamilnadu Veterinary and Animal Sciences University in India.
My field of research is neuro-immuno endocrinology. It is a cool field that is exciting and growing rapidly in different directions. There are so many things to learn and discover that might impact human and animal health one day. In our lab, we are studying how the brain uses immune molecules to promote stress and chronic disorders such as obesity and hypertension. The more I learn, the more I am fascinated with how intelligently cells and tissues function.
One of my career highlights at UGA has been developing an online course in anatomy for pre-veterinary students. I also traveled with an amazing group of veterinary students to India this summer and visited the 7,000-year-old ruins of a city belonging to the Indus Valley civilization.
My ideal student is happy, excited to learn, curious, engaged, disciplined and does not shy away from hard work. I hope the students feel that I listen to their questions, understand them when they are confused, explain things clearly so they are satisfied with their learning experience.
I love to support education and have my own small fund to contribute toward the tuition of needy students in India – a little goes a long way there. We also host visiting students and scientists from India.
Learn more about Sheba Mohankumar.