Alumna Profile: Kelly Winn's BioPharma Degree Was Along Her Natural Career Path
Kelly Winn recently graduated from the online M.S. in Pharmacy, BioPharma Regulatory Affairs program in December 2015, and has used her degree to propel herself along her natural career path where she works at the Georgia Institute of Technology. She started the degree up in January of 2014 with the intention of evolving her role as a regulatory compliance administrator into developing the first Regulatory Affairs program at Georgia Tech.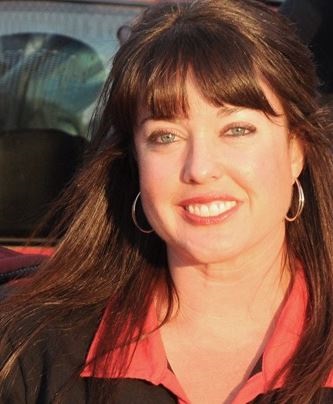 "UGA has got such a reputable program, and I heard about this when the program came to speak at Georgia Tech for a symposium," Winn said. "I looked at my boss and she looked at me and we knew there wasn't a better choice."
Although Winn graduated from Kennessaw State University with her undergraduate degree in biology, and has worked at Georgia Tech for many years, she has always had a fondness for the University of Georgia. When asked why she chose UGA for her online degree, her first response was, "Go Dawgs!" Winn's parents and her sisters all went to UGA, and she's been a Dawg fan for a very long time.
Winn really enjoyed getting to know her peers and professors over the two years she was in the program. Her professors were always willing to help her out and her professional network has expanded tremendously. "It's always nice when you've got problems and the homework is difficult and you can call somebody," says Winn. "I do keep up with them on LinkedIn. We all attend the same conferences, so I'll be able to reconnect and see everyone there."
Outside of the classroom and work, Winn is a hobbyist photographer, starting in 2012 when she submitted a photo to a photography contest at a friend's urging and won the award for "Best 2D in the State of Georgia". Since then, she has been attending festivals around the area, and specializes in landscape and wildlife photography, as she pursues her other hobby- hiking. She has two "fur kids," her loyal German Shepherds.
Her experience earning a degree online was what she thought it would be, and worth all the effort, but she would give some advice to anyone trying it so that they have their expectations set at the right place. "You have to be very organized and diligent, especially when you have a career," says Winn, who works over 50 hours at her job during the week. But she also says, "It was over quickly, now that I look back. I can't believe it's already been two years!"