Ansley Booker: 40 Under 40 Class of 2019
UGA has recently announced their 40 Under 40 Class of 2019. The honorees are young alumni who are leaders in their chosen fields and professions and uphold the excellence in leadership and education they gained from the University.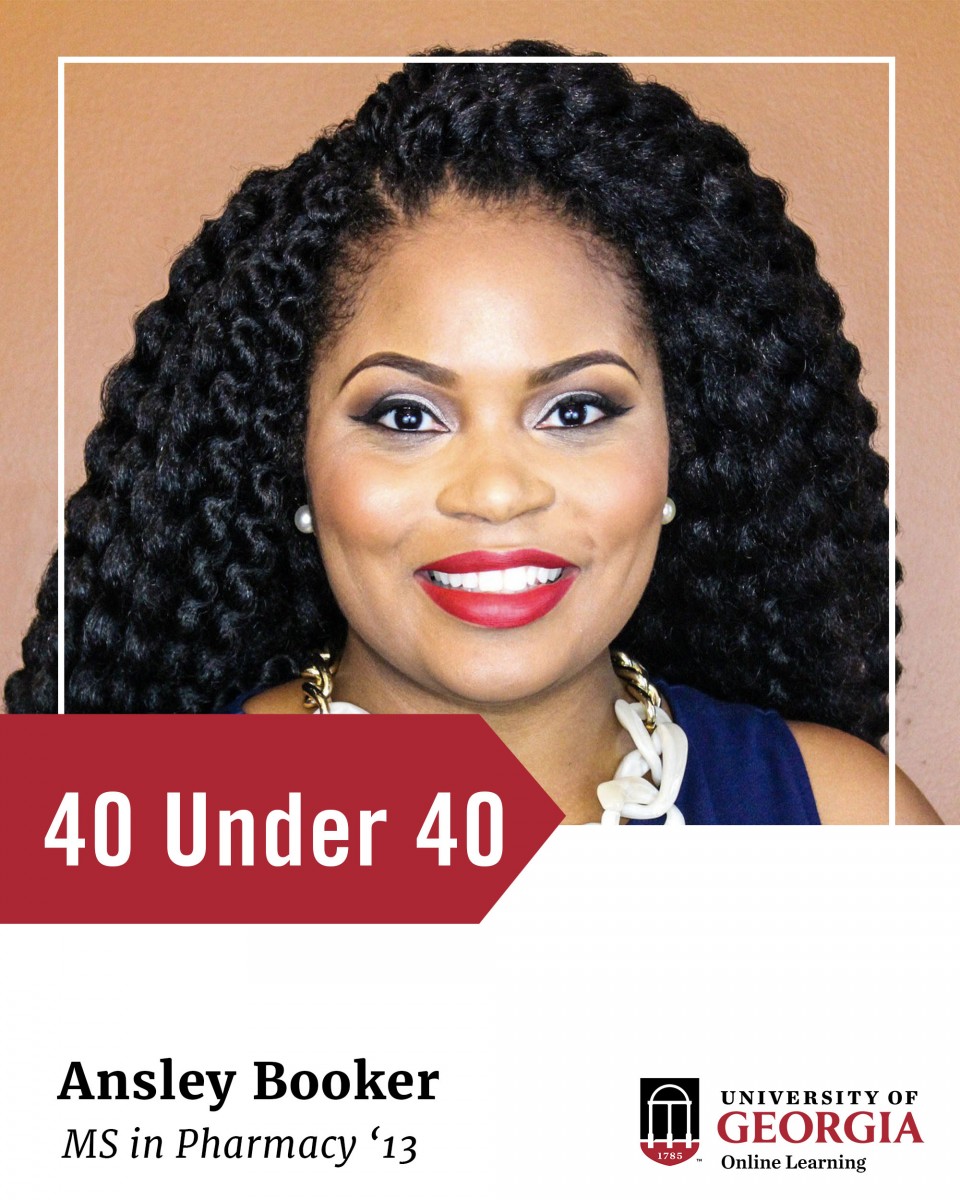 One such honoree is Ansley Booker (MS '13). Ansley Booker received her Master of Science from the College of Pharmacy in 2013. Booker currently serves as the Director of Mercer University's Educational Opportunity Center in Macon. Her role allows her to provide support for lower income families and children in the Macon area.
The strides she has made since gaining her online master's degree have resulted in her placement on this prestigious class of UGA 40 Under 40 in 2019.
"As a volunteer, I provide disadvantaged children in Macon with cultural experiences and educational training. These groups have included Streets to Success, the Renaissance Mentoring Team, Delta G.E.M.S., Embodi and R.E.A.L. Impact."
The 40 Under 40 program, now in its 9th year, celebrates 40 of UGA's most outstanding young alumni. This year's 40 Under 40 Luncheon will take place in Athens on Friday, September 13 at Tate Grand Hall.