Educator pursues M.Ed. to foster passion, expand teaching strategies
Currently, Chris Evans spends his time teaching life science to 7th grade students in Cumming, Georgia. Evans will complete a Master's of Education in Middle Grades Education from the University of Georgia's Mary Frances Early College of Education this fall.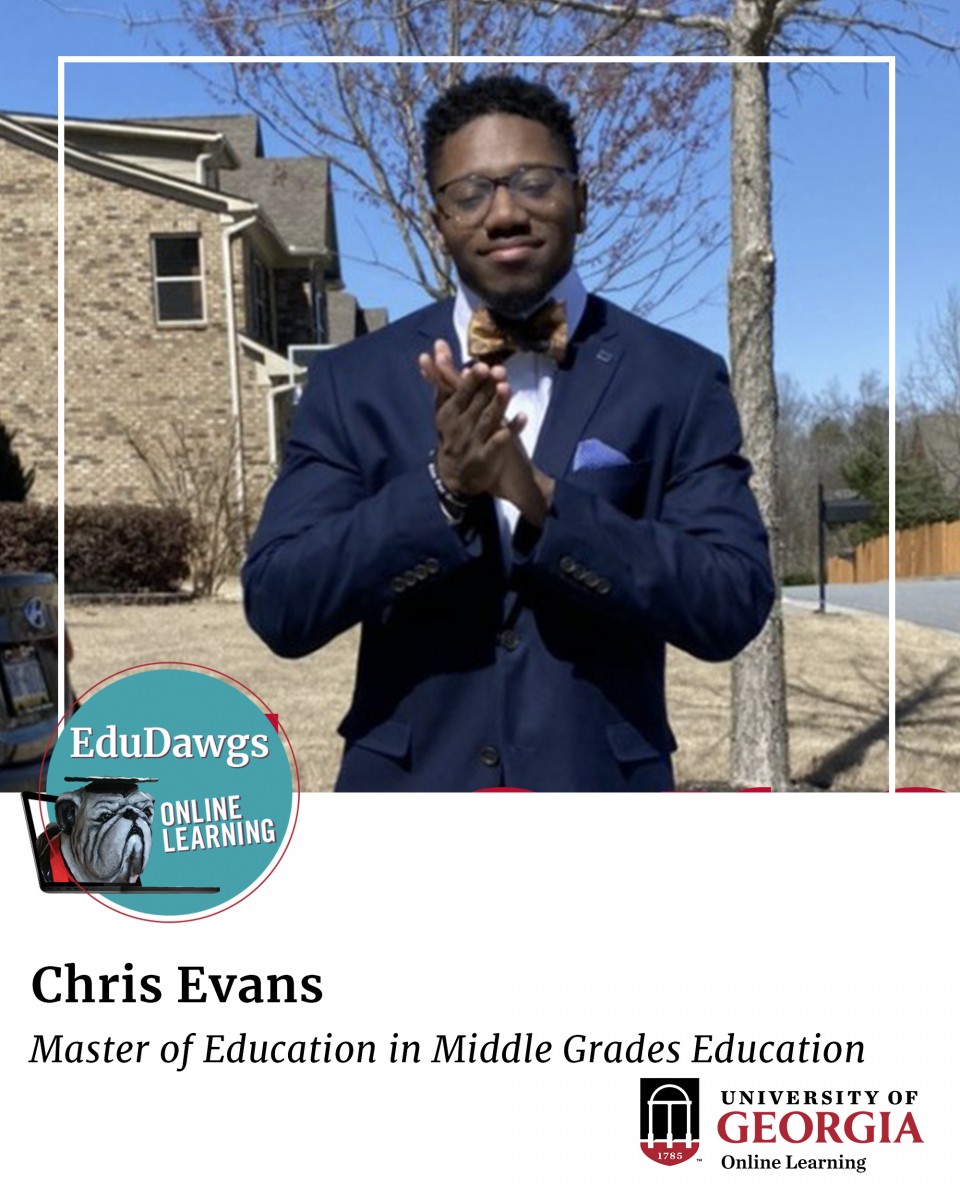 Fresh into his first year of teaching, Evans hopes receiving an M.Ed. will grow and foster his passion for educating students
"I chose UGA because I was looking for more than just a place where I can quickly earn a degree, rather I wanted to be challenged and exposed to ideas and concepts that would help me grow as an educator to better serve my students," he said.
Because of his full-time employment status, the online degree is well-suited for Evans' need for flexibility and convenience. Evans applauds the attention and passion from the professors in the program. Through the program, he says, students are given teaching strategies and tips tailored to their interests.
"They recognize me not just as a student, but as a working adult and allow me the freedom to choose and do things the way that works best for me," Evans said.
As a result, Evans said the program has changed the way he views his own teaching strategies and has made learning fun for him again.
After graduating with his master's degree, Evans hopes to begin a specialist degree at UGA.
"I hope to become a teacher who makes every day for my students one worth enjoying and loving," he said. "I want to foster their growth and see them find their passion."