Professor Spotlight: Katy O'Brien
Katy O'Brien, an assistant professor in the College of Education, teaches classes in the communication sciences and disorders program, which primarily serves students training to become speech-language pathologists. She also teaches online classes for the Graduate Certificate in Pre-Professional Speech Language Pathology, a graduate certificate available fully online.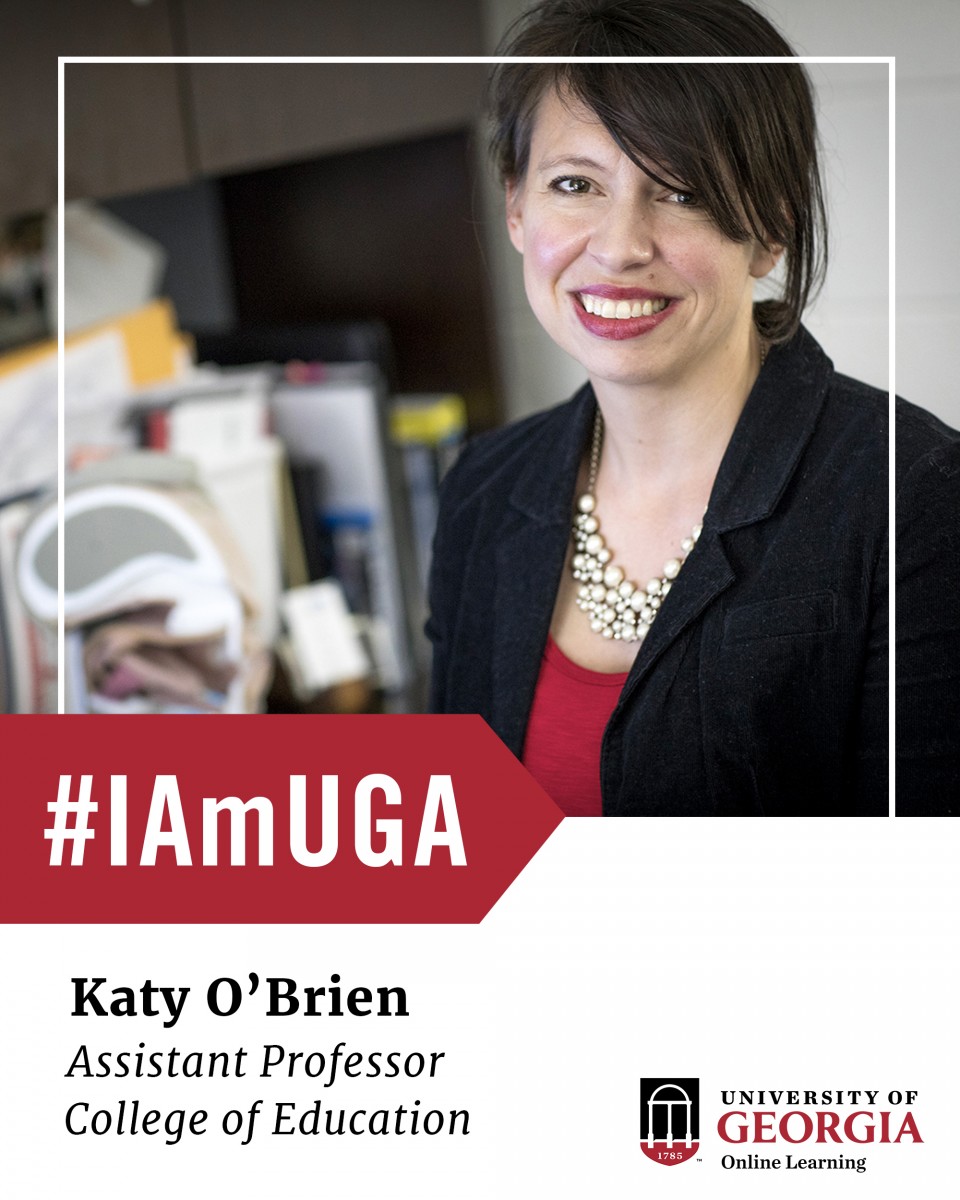 O'Brien says, "I like teaching all of my graduate courses because we attract such excellent, committed and enthusiastic students." This specific graduate certificate is designed for students who finished a bachelor's degree in another area and are now interested in pursuing graduate work in speech-language pathology. It is well suited to professionals who are seeking to change careers, recent graduates, and other potential students.
In addition to teaching, O'Brien is kept busy conducting research that helps people who have sustained concussions and other traumatic brain injuries maximize their learning potential. Much of her research focuses on preparing students to return to learning after brain injury and concussion.
In her classes, O'Brien places an emphasis on the cognition aspect of speech language pathology and explains to her students that cognition manifests in communication – from how we create messages to how we keep pace with a conversation and parse out meaning from a series of words.
She says that, "For people who are also students, this is a time when they'll be doing some of the most complex reading and writing that they may have done in their lives so far. That places a lot of importance on communication to be an effective learner."
O'Brien wants her students to not only gain both a theoretical understanding of cognition and communication but also be able to tie that to real-world application in terms of how theory drives rehabilitation approaches. For students, this will allow for an easier transition into the field. The professor works closely with the Brain Injury Association of Georgia and often recruits students to go visit with her. She believes that these kinds of outreach events teach students more that they would have learned in a classroom or online, and they are able to put their skills into practice.
"My ideal student is excited to be here and open to learning and stretching their way of thinking. The students that I have most enjoyed and feel have gotten the most out of their education have been willing to try new things and show up for events or offerings that might not be on any syllabus," says the Katy O'Brien.

Learn more about the online Graduate Certificate in Pre-Professional Speech Language Pathology.