UGA Online Professor Bonnie Cramond Named a Research Thought Leader by the Innovation Collaborative
Bonnie Cramond, an online professor in the Master of Educational Psychology, Gifted and Creative Education degree program, was recently named to a group of six national advisors by the Innovation Collaborative, a national forum that fosters creativity, innovation and lifelong learning through research and effective practices. Known as Research Thought Leaders, the group is comprised of nationally-known researchers who integrate innovation thinking in the sciences, arts, humanities, cognition and creativity with education.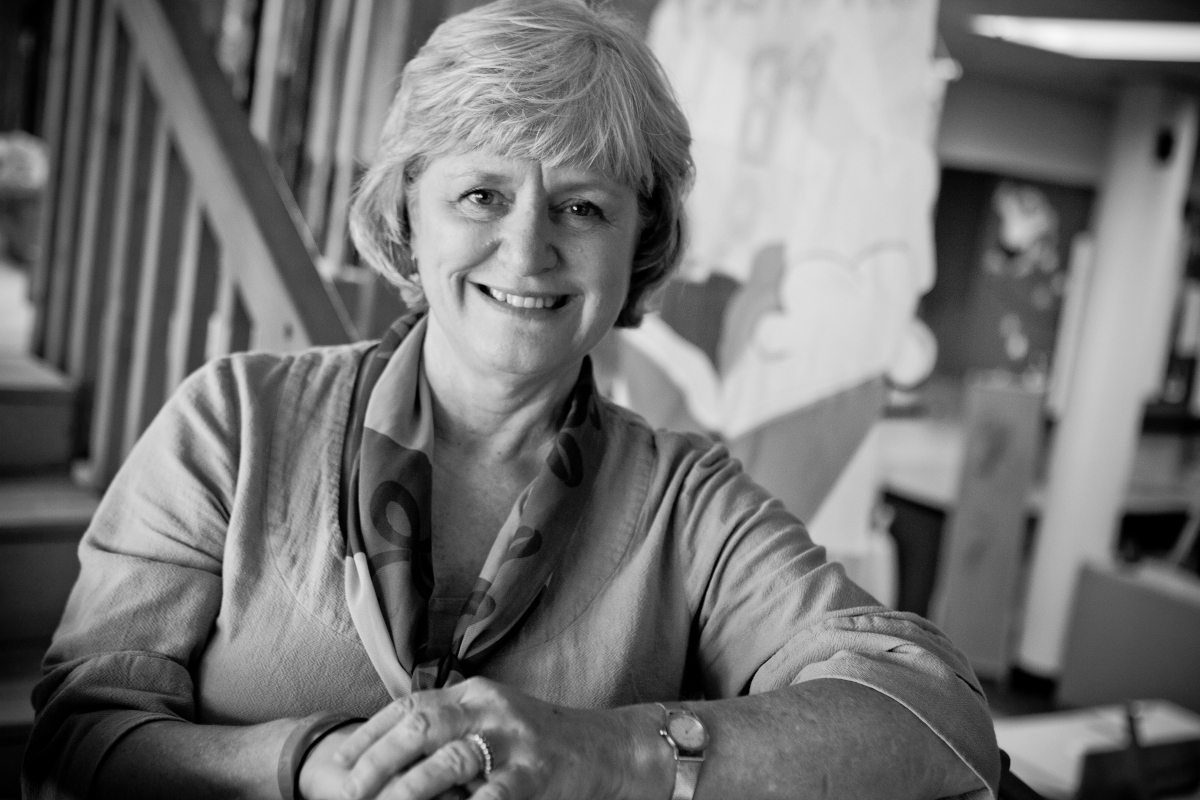 The advisors' efforts and conversations will stimulate further research on how the intersections of the arts and STEM (science, technology, engineering and mathematics) can promote creative thinking in K-12 and out-of-school-time learning settings.
"The Research Thought Leaders are supposed to help the group chart the next steps for their research agenda and strategic plans nationally," said Cramond. "With this research, we hope to provide a firm foundation for the growing STEAM (science, technology, engineering, arts and mathematics) movement." As a Thought Leader, Cramond will network with numerous organizations working with the Innovation Collaborative, including the National Science Foundation, the National Endowment for the Arts, the Department of Education, the Congressional STEAM Caucus and many more.
Furthermore, Cramond's collaboration with member institutions, such as the National Association for Gifted Children, the National Science Teachers Association, Americans for the Art and the New York Hall of Science, will inform her research on the Innovation Collaborative's Effective Practices project. "The Effective Practices project is a multi-year project designed to develop the first national framework for what constitutes effective practices that promote creative and innovative thinking at the intersections of the arts, sciences and humanities," said Cramond. The results of the study will be tested in classrooms and used to develop educational materials. At each phase, the findings will be vetted by experts, as well as the Research Thought Leaders, to determine the final outcome.
Cramond's expertise is in creativity, especially in education. She is particularly interested in the identification and nurturance of creativity in individuals with emotional problems, ADHD and students who drop out of school. Her recent work, funded by the National Science Foundation, is directed toward infusing creativity into the STEM areas.
The original article, written by Kathryn Kao, can be found on the UGA College of Education website.