UGA Ranked as Top Three Military Friendly School For Third Year
The University of Georgia has been ranked the No. 1 Military Friendly Tier I Research University in the Nation according to the 2021-2022 Military Friendly rankings. The Military Friendly Schools survey is the longest-running, most comprehensive review of college and university investments in serving military and veteran students, and for the third year in a row, UGA is in the top three schools listed.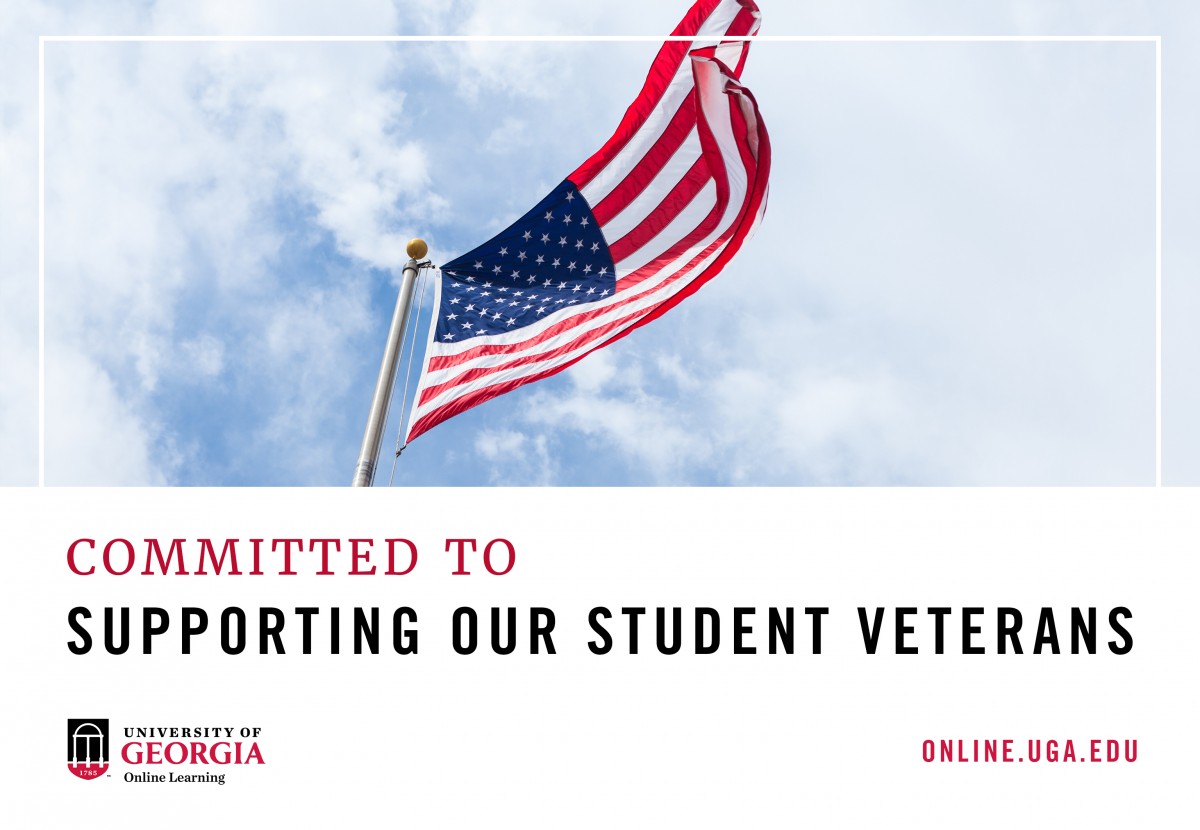 The rankings are based on several categories including academic policies and compliance, admissions and orientation, culture and commitment, and military student support. Exceeding each military-friendly standard by upwards of fifty percent, The University of Georgia prides itself on its commitment to students' success with exceptional military support and retention rates.
Georgia's commitment to veterans extends beyond our Athens campus to online students as well. The Office of Online Learning provides exceptional academic opportunities for those who have served in the military and are unable to attend the traditional on-campus classes. Whether student veterans are abroad or on campus, the University of Georgia is dedicated to providing excellent support to our military-affiliated students.
The Student Veteran Resource Center provides outstanding resources that are accessible to online student veterans by email, phone, or virtual meeting. Transition coaching, mentoring, scholarships, academic advising and career readiness are some of the services provided for all student veterans. These services are personalized to each student and a plan is developed for them to reach their career goals. The SVRC is a part of the University's Division of Student Affairs and is staffed by veterans. The SVRC is directed by Ted Barco, a former U.S. Air Force lieutenant colonel.
Learn more about UGA's SVRC.