Growing Labor Market Need for Biomedical Regulatory Sciences
As technology in medical sciences advances and demand for Regulatory Science professionals in the healthcare industry increases, graduate training capacity for US Regulatory Professionals may be facing a talent crisis.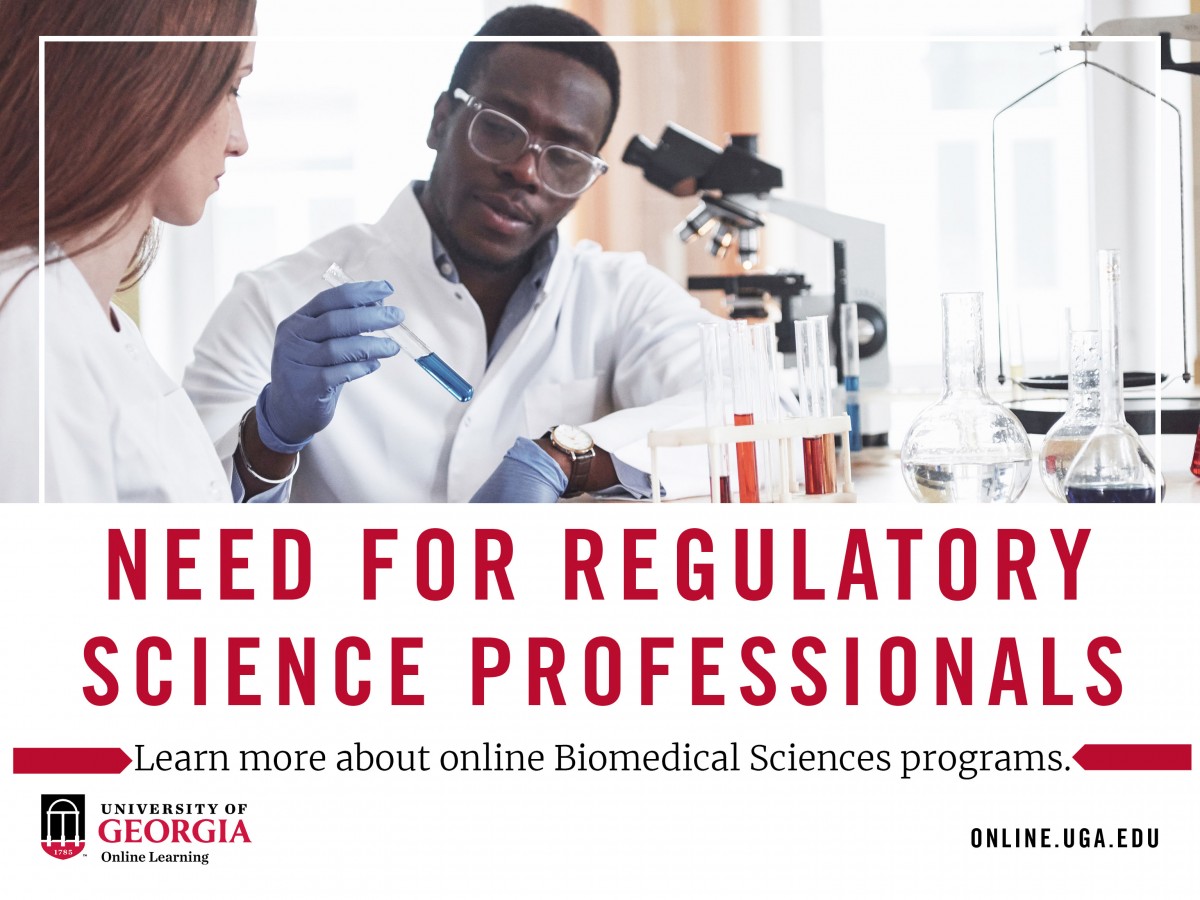 The professionals working in the field of Regulatory Sciences work with FDA and other regulatory authorities to bring new pharmaceuticals, biologics and medical devices for both humans and animals to the market and manage them while they are marketed. There are many current areas of job growth for health professionals as the CDC, FDA and local pharmaceutical and medical industry is hiring and constantly growing. UGA Research indicates that the market is growing at the state level by 11.7 percent, 11.1 percent regionally and 5.2 percent nationally.
In fact, according to a University of Southern California study by Fances J. Richmond and Terry D. Church, there has been an escalation in demand for Regulatory Affairs candidates in the US over the last year, and the Pharmaceutical Research and Manufacturers of America (PhRMA) estimates 60% of the industry's jobs could be vacant by 2025 due to a skills and shortage gap caused by retiring baby boomers.
The No. 1 contributing factor to MedTech skills gaps is unclear paths for University students followed by a lack of awareness of the MedTech industry. However, the University of Georgia offers both a M.S. in Pharmacy, International Biomedical Regulatory Sciences as well as a Graduate Certificate in International Biomedical Regulatory Sciences and Clinical Trials Design Management Certificate available fully online.
UGA's online certificate offers specialized and convenient education that is crucial for professionals to gain and maintain an understanding of the scientific and technical background of new or existing products including regulations for pharmacy compounding and international regulations. The program covers requirements for Pharmaceutical, Biologics, Medical Device, Animal Health, International Regulations, and Combination Products.
With a growing need for Biomedical Regulatory Science professionals, this certificate/degree prepares students for the transition into the high demand field of regulatory sciences.
A growing lack of talent in this field has drastic effects on the industry because these individuals are crucial to the development and commercialization of medical products.
The University of Southern California study states that "Access to these medical products will be delayed or prevented if market approval is impeded by a paucity of trained individuals to manage efficiently the intermediary steps in their bench-to-bedside translation."
Learn more about UGA's M.S. in Pharmacy, International Biomedical Regulatory Sciences and UGA's Graduate Certificate International Biomedical Regulatory Sciences online.