Online faculty member receives the inaugural UGA Award for Excellence in Teaching
Two faculty members received the first University of Georgia Award for Excellence in Teaching, which recognizes exemplary instruction by teaching faculty.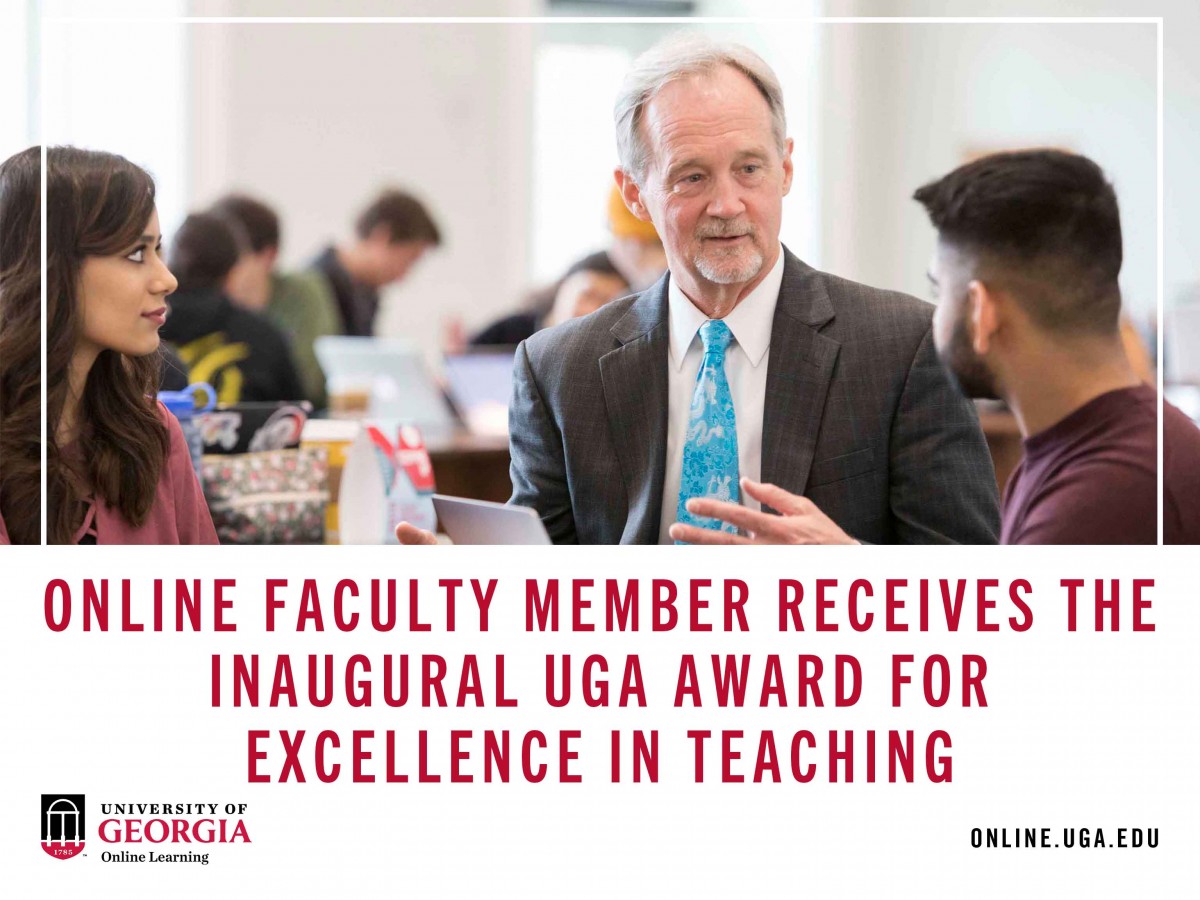 The 2021-2022 honorees are Mark W. Huber, senior lecturer in the online Master of Business and Technology program, and Melissa Landers-Potts, senior lecturer in the department of human development and family science in the College of Family and Consumer Sciences.
The University of Georgia Award for Excellence in Teaching was established in 2021 based on a recommendation from the UGA Teaching Academy. The award communicates the university's commitment to its teaching mission and recognizes the corps of teaching faculty whose time is primarily dedicated to offering outstanding instruction to students, promoting pedagogical innovation and providing an engaging environment for student learning.
"It gives me great pleasure to recognize the outstanding contributions of our teaching faculty with this new award," said S. Jack Hu, the university's senior vice president for academic affairs and provost. "Dr. Huber and Dr. Landers-Potts have dedicated their careers to preparing students for success, and I extend my deepest appreciation to them."
Huber's commitment to teaching, service and leadership in the classroom inspires his students to achieve both individual and common goals. He is a passionate advocate for innovation in the classroom and often goes above and beyond to support students. When classes were conducted remotely in spring 2020 due to the COVID-19 pandemic, Huber held half-hour Zoom sessions with each of his 200 students to ensure a more personal connection beyond just the synchronous teaching of his classes.
Huber has received numerous awards, including the UGA Career Center Student Development Recognition Award, the UGA Creative Teaching Award, the Lee Anne Seawell Faculty Recognition Award and the Terry College Outstanding Service Award. He is a recognized campus leader who serves as vice chair of the UGA Teaching Academy. Huber is also the co-founder of the Teaching Academy Fellows Program, a mentoring program for early-career faculty, now in its 11th year.
Huber has a strong commitment to international education. He has led studies abroad for the UGA at Oxford Program and the Terry College of Business in China and South America programs. Additionally, he chaired the Terry Study Abroad and Foreign Exchange committees for multiple years.
Read the original article here.